How Acclaimed Movie and TV Awards Only Recognize Black Creativity and Content When Tied to A Struggle Narrative or Among A White Savior Trope
Award season is now upon us. Everything music, TV, and film are being recognized; however, black people, other people of color, and women have been pushed to the waste side AGAIN. In particular, the Oscars have always been my favorite out of the awards because I've loved film since I was a little girl. But, looking at the 2020 Oscar nominees, you'd think women and people of color don't even exist, let alone made superb bodies of work in 2019. There is a repeated pattern of Academy voters blatantly ignoring and snubbing films containing any diversity. Year after year, we are disappointed but not surprised to see Oscar voters acting like marginalized people don't make profound work worth acknowledging unless they are tied to a struggle narrative or a white savior trope.
Oscars have a rich history of anti-blackness. Near every award season, they repeatedly snub black creatives in the film industry. Academy voters are clearly old white men who claim to be liberal but display their racially bias views in favor of maintaining mostly white spaces. For example, a couple weeks ago Stephan King tweeted, "I would never consider diversity in matters of art. Only quality. It seems to me that to do otherwise would be wrong." Why do so many white men feel like diversity and quality are mutually exclusive? Stephan King's unfortunate opinion is representative of many Academy voters. Works like Homecoming, Us, The Last Man in San Francisco, and more prove art can be simultaneously diverse, entertaining, and high quality. I think it's possible white men with any influence in Hollywood have fears that reflect Middle America where a changing landscape, in favor of more diversity, will leave them behind. So, this constant rejection of black art is a way of maintaining a systemic power dynamic in their favor.
In 2015, the Oscars were called out for their extreme lack of diversity; as a result, the hashtag #oscarsowhite (created by April Reign) began trending to shed light on repeated dismissals of black content creators. At that time, the Academy membership was 92% white and 75% male. There are a whopping 9,000 Academy voters whose demographic has improved slightly, but still favors the interest of white men. In 2o20, the Academy membership is 68% male and 84% white. Naturally, these white male Academy voters have a bias of what makes good film, but this continued lack of diversity among voters make it hard for black and poc films to be highlighted during award season.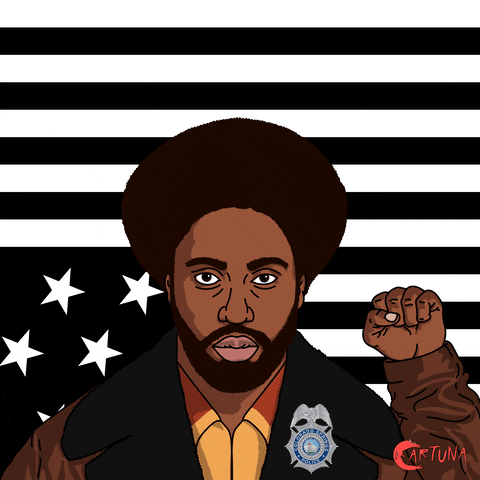 For example, in 2019, Green Book won Best Picture over BlacKkKlansman because Academy voters love illustrations of racism, but only in the context of a white savior narrative, even if that compromises the integrity of the truth. BlacKkKlansman is clearly not the Academy voter's preference of film because it portrays racism in a way nobody could deny its existence and relevancy. Though the film is set in the late 1970's, BlacKkKlansman ends with striking clips from the Charlottesville protest in 2017. Unlike Green Book, BlacKkKlansman is not necessarily a feel-good story because racism does not feel good. Movies like BlacKkKlansman remind their audience that for black people, this life isn't for entertainment. We don't get to go home at the end of a few hours, or turn off our TVs, and get back to a life of privilege and denial. However, it seems Academy voters prefer an insincere portrayal of racism because then they don't have to confront their own racial bias they pretend don't exist.
Moreover, in 2010, Sandra Bullock won Best Actress for her leading role in The Blind Side over Gabourey Sidibe for Precious. In 1986, despite her ground-breaking performance in The Color Purple, Whoopi Goldberg loses Best Actress to Geraldine Page. That same year Out of Africa, starring Merryl Streep, had 11 Oscar nominations and won 7 out of their 11 nominations. The Color Purple, on the other hand, also had 11 Oscar nominations and won ZERO. #oscarsowhite wasn't the Academy's first time dealing with protests. Shortly after The Color Purple's blatant snubs, the NAACP called the Oscars out for their racial bias. The academy (of course) denied any foul play and used their 11 nominations for The Color Purple as evidence of inclusion. See what I'm getting at? Academy voters are anti-black. If black films are not "feel good" enough, they don't win. Academy voters think the nomination is enough to exempt them from being racist, thinking it's enough they even allowed black people in the room. Acclaimed awards like the Oscars hardly ever give black creators their due because that would mean having to admit that a project can be diverse and good quality which would prove they have and continue to make poor choices for what has qualified as best in film for decades.
At this year's BAFTA awards, Joaquin Phoenix called out the systemic racism in acclaimed award spaces. He said,
"I think that we send a very clear message to people of color that you're not welcome here... that's the message that we're sending to people that have contributed so much to our medium and our industry and in ways that we benefit from. I don't think anybody wants a handout or preferential treatment, although that's what we give ourselves every year, I think people want to be acknowledged, appreciated and respected for their work."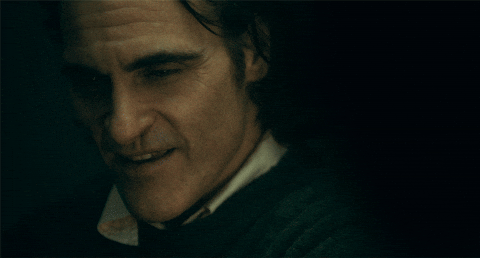 I love Joaquin Phoenix, but it is sad that it took a white man to say this for people to listen. WE DON'T WANT HANDOUTS. We just want equal treatment. People like Lupita Nyongo aren't even nominated for her brilliant portrayal of a double sided, complex anti-hero in Us. Ava Duverney got zero nominations for her directing efforts in When They See Us at The Golden Globes, even though her efforts on that project had enough of an influential impact so now the former "Central Park Five" are known as The Exonerated Five. Beyoncé's Homecoming was nominated for six Emmy's and took home zero. Her song "Spirit" for the Lion King lost to Elton John at the Golden Globes and got zero nominations at the Oscars. After a while, can we begin to question the credibility of these "acclaimed" awards because if they are about recognizing talent in film and TV, why does that recognition exclude black people? There is an obvious bias among "acclaimed" award voters who vote in their best interest and, contrary to what they believe, disregard diversity over supposed quality so people that look like them and who mingle among their inner circle can win awards over others. Hopefully, white people with privilege in these spaces can use their platform to speak up about the inequality in film like Joaquin did. Maybe we need more advocates. Or maybe one day we can have a conversation about how inherent racism is to The Oscars. Oscar winners are mostly representative of those who have immense privilege in the film industry, so in turn the Oscars have never defined greatness in the film.
***Author's Note: Congratulations to Harriet and Hair Love for their Oscar nominations!
AND Click the link and check out my first published article in The Paisano: https://paisano-online.com/22672/commentary/the-grammys-are-broken/